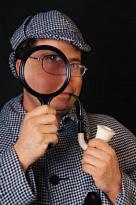 RETAINDED EXECUTIVE SEARCH
A TEAM APPROACH
As specialist for client companies in the environmentally - driven profession, Environmental Personnel Agency offers retained executive search agreements to qualified client companies.
The retained search allows us to be a part of the client's team to assure a successful search process. The agreement ensures:
A committed approach in meeting personnel recruiting requirements.
A clear focus to give you the best possible professional representation in the industry.
The increased ability to conduct an exhaustive and timely search to provide the best qualified candidate for your hiring requirements.

We also offer a Contingency fee search.

If you need a temporary solution to your critical business needs we offer a Interim Service.