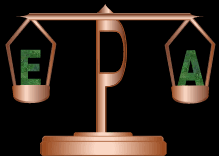 RECRUITING FOR LEGAL PROFESSIONALS
Environmental Attorneys

Our Clients know that Environmental Personnel Agency has exceptional focus and expertise regarding Environmental Health & Safety Managers, Regulatory Specialists, Government Relations, Compliance Managers, Environmental Engineers, and Risk Managers. Environmental Personnel Agency recognizes the need to broaden our recruiting services to include Environmental Attorneys. The company now leverages 13 years of extensive networking for EH&S Professionals and our client/candidate databases to include professional search and recruiting services for Environmental Attorneys.

Environmental Personnel Agency has become one of the most successful search and placement firms regarding EH&S Professionals. Now our goal is to use this expertise to include Environmental Attorneys. We are excited about this new opportunity and look forward to hearing from you.
Intellectual Property Positions




With our experience recruiting for technical, scientific and engineering positions, it was inevitable that Environmental Personnel Agency offer search and placement services to Intellectual Property positions, particularly, Patent Attorney and Patent Agent positions.

To understand the scope and requirements of the IP positions, to screen and evaluate the IP and technical backgrounds of potential candidates, and to gain access into a myriad of networking contacts, Environmental Personnel Agency will be assisted by a seasoned patent attorney. This will bring 19 years of Intellectual Property experience in Fortune 500 legal departments, the IP section of a national general practice firm, and several small IP boutiques to our recruiting practice for Intellectual Property Positions.